How a Bill Becomes a Law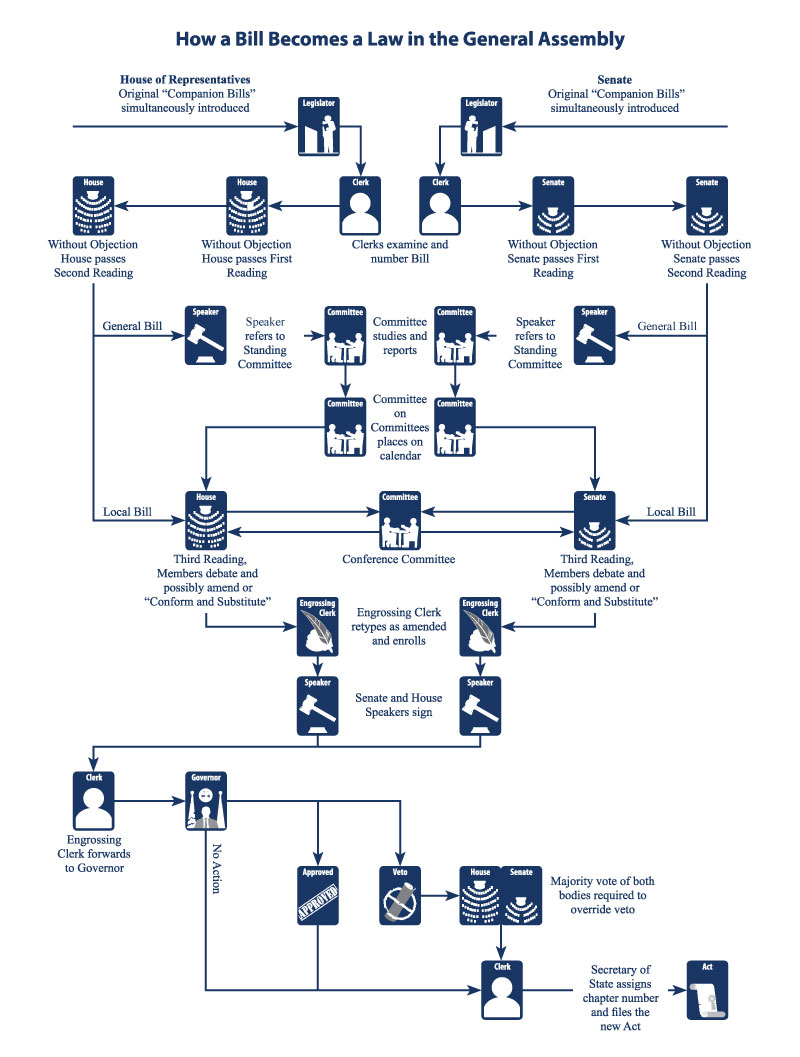 For more information about how a bill becomes a law, click here. You can even track bills that are important to you. Click here to learn more about how you can track specific bills through the lawmaking process.
You can also watch the process online at the General Assembly's website, www.capitol.tn.gov. Video is available to watch committee meetings and floor sessions. The Tennessee State Library and Archives also has a legislative recording program, which is the legally admissible record. Click here for more information on legislative history and recording.
Committees
Committees are a very important part of the lawmaking process. Bills are assigned to committees by the Speaker of each chamber. If a bill is more complicated, it may go to multiple committees. To see a list of all the committees, click here.
Tennessee Code Annotated
The Tennessee Code Annotated (TCA) is a compilation of all of Tennessee's state laws and statutes.  After each legislative session, the Tennessee Code Commission is busy incorporating all of the new laws that just passed into the TCA. Remember, private acts only apply to one city or county and do not become part of the Code.
The Code is organized by subject. In order to look up a statute, look at the three different numbers: [Title]-[Chapter]-[Part].
To look at the Tennessee Code Annotated, click here.